Welcome to OneCast Fishing.
A Veteran Owned and Operated Company.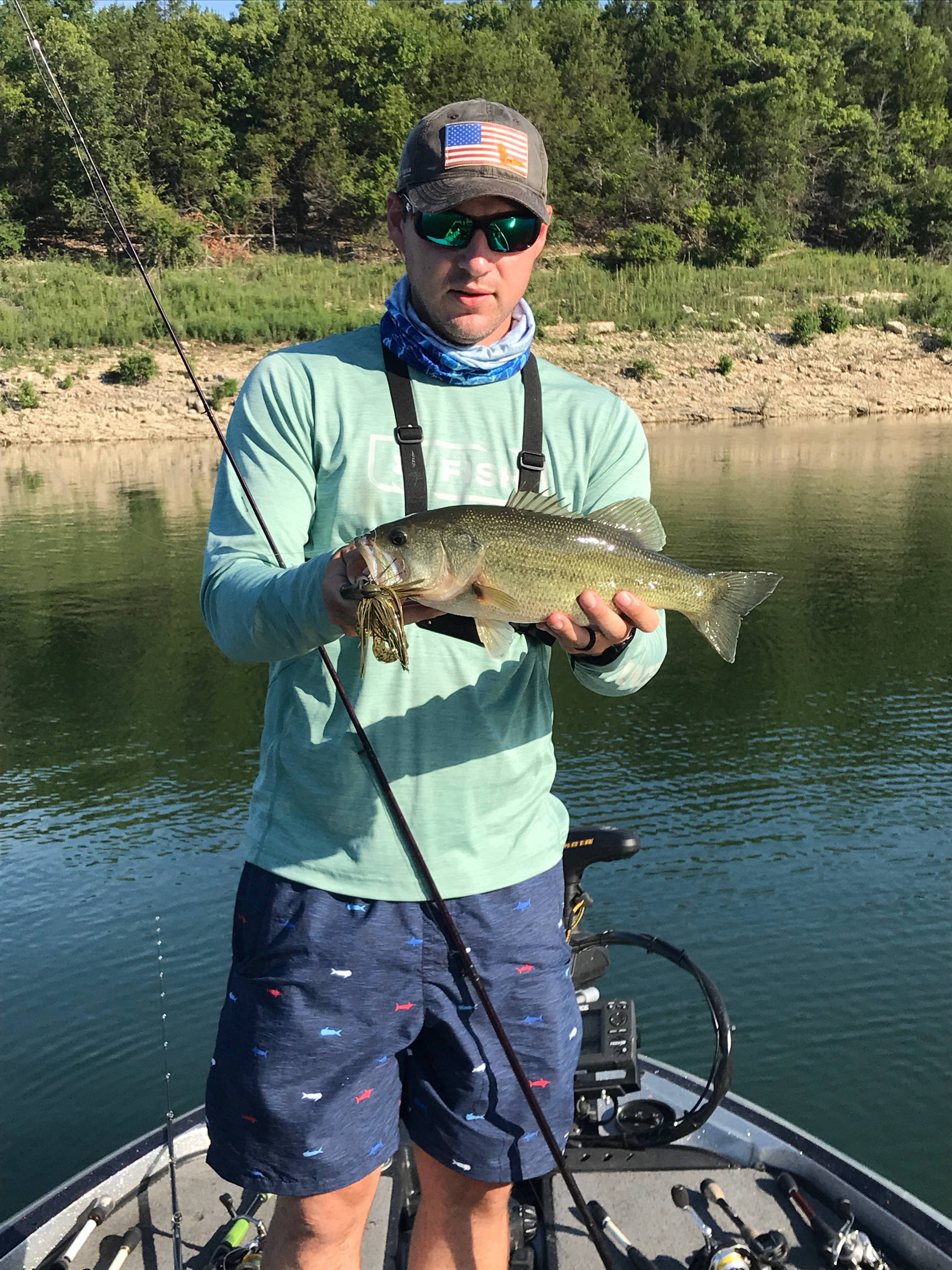 That Lunker is OneCast Away.

I always enjoyed fishing from an early age. There were some great father-son moments over the years. But I really began bass fishing several years ago when I bought my first small boat. Since then I have been hooked (Yes, Pun intended). When I dove (another pun) into this hobby I didn't know where exactly it would lead me. Soon, I found any free moment I had was spent on the water. In fact, foolish me was casting into the wind on Kerr Lake as Hurricane Mathew blew threw. It sure is a rough ride in three foot waves. The things we do to find fish before a tournament.
------
Some very important lessons have come out of all that time on the water. I learned a lot about jigs: head styles, hooks, trailers, skirts, color combinations, skirt bands, rattles, etc. Which is why I decided to start pouring my own jigs with some of my favorite features. All our jigs are hand poured, hand filed to ensure a smooth head, hand painted with powder paint and baked for that extra durable finish, and hand-tied with metal wire. That metal skirt band really holds the skirt on well. They don't crack over time, and don't slip off when fished.
-----
I can attest that OneCast Jigs are quite effective at landing bass all over the country. They have caught fish from the Piedmont of North Carolina to the deep clear waters of Bull Shoals in the Ozarks. If you don't believe me, the photo is one I caught in a Missouri brush pile in 25 feet of water. Stroking The Classic Craw Arkie Head did the trick that day. Make sure you get yours!